Rekanbola – Militer Filipina membeli dua unit pesawat buatan PT Dirgantara Indonesia. Kementerian Pertahanan (Kemenhan) berharap pesawat buatan anak negeri ini dapat memperkuat militer Filipina.
"Kehadirannya diharapkan dapat meningkatkan kesiapsiagaan dan kemampuan Angkatan Udara Philipina dalam mendukung sejumlah misi," kata Kapuskom Publik Kemenhan Brigjen Totok Sugiarto, lewat keterangan tertulis yang diterima, Selasa (26/6/2018).
Hari ini, pesawat NC212i itu diterima pihak militer Filipina. Menhan Ryamizard Ryacudu menyaksikan penyerahan pesawat tersebut kepada Angkatan Udara Philipina, di Hangar Haribon, Clark Air Base, Philipina.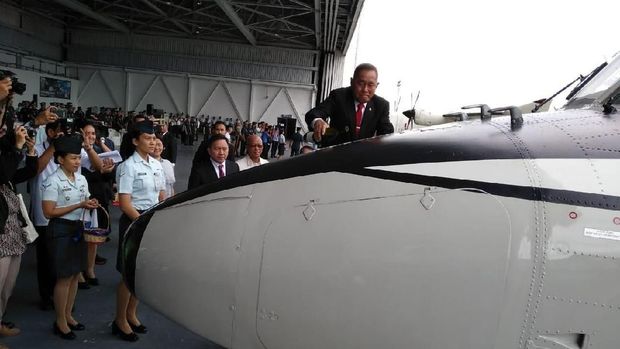 Ryamizard didampingi Duta Besar Luar Biasa dan Berkuasa Penuh Republik Indonesia (LBBP RI) untuk Republik Filipina Dr. Sinyo Harry Sarundajang.
Pesawat NC212i ini merupakan Proyek Akuisisi Pesawat Terbang Angkut Ringan Bersayap Tetap di bawah Program Modernisasi Angkatan Bersenjata Republik Filipina.
Pesawat ini diterima Secretary Delfin N Lorenzana, Department of National Defence Philippine yang kemudian diserahterimakan kembali kepada end user Commanding General Philippine Air Force, Ltgen Galileo Gerard R Kintanar JR AFP.
Keunggulan yang dimiliki pesawat NC212i akan memberikan keuntungan yang besar untuk meningkatkan kesiapan dari Angkatan Udara Filipina dalam mendukung berbagai misinya,
seperti pertahanan teritorial, keamanan dan stabilitas, bantuan kemanusiaan dan penanggulangan bencana, dan pertahanan internasional dan keterlibatan keamanan.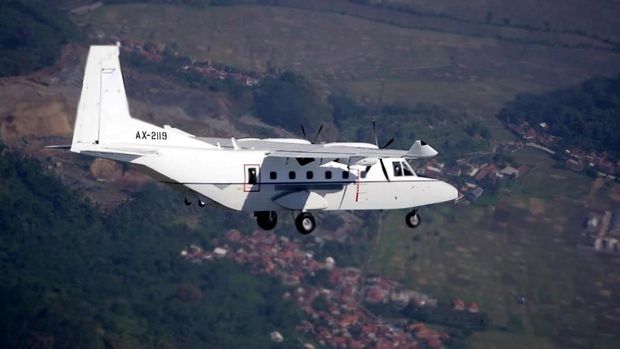 Berikut fitur Pesawat NC212i:
1. Two Honeywell TPE-331-12JR-701C Turboprop engines with two four-bladed Dowty Rotol Propeller
2. Full Glass Cockpit, Advanced and Modern Avionics Suite and Auto Pilot
3. Fixed Landing Gear, High Wing Configuration
4. Max Take Off Weight: 8,100 kg
5. Max Landing Weight: 8,100 kg
6. Un-pressurized Cabin and Payload: 2,950 kg
7. The Largest Seat Capacity (up to 28 seats)
8. Short Take-off and Landing (STOL) Operations
9. Take-off and Landing on Unpaved Runway Capabilities
10. High and Hot Airfield Capability
11. Equipped with Ramp Door for Easy Loading and Unloading
12. Light Lift Aircraft: Passenger Transport, VIP, Troop Transport, Paratroops Drooping, Medical Evacuation, Cargo, MSA, dan lain-lain.
(Sumber : detik.com)