New Releases on Netflix Canada (10th March 2017)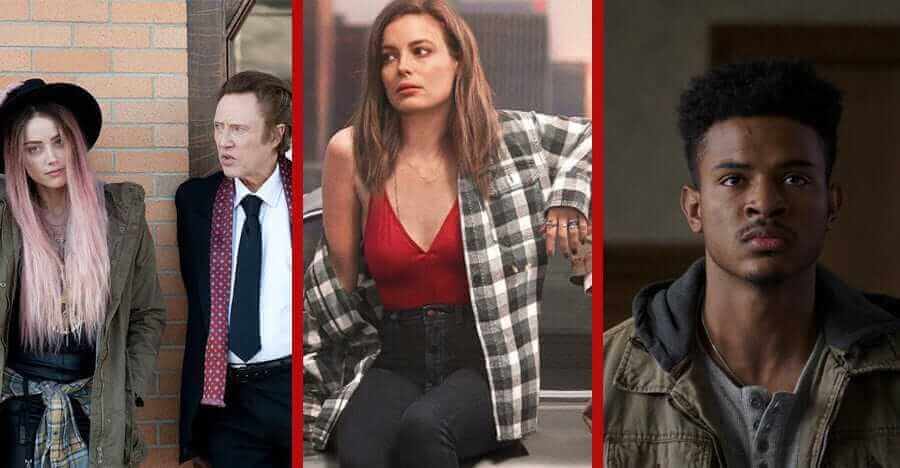 March is now in full swing, and this week Netflix have brought lots of new titles to Canadian Viewers, a total of 80 new shows and movies to be exact. 65 Movies, 12 Documentaries, and 3 TV series, have all been added for you to get stuck into. As usual, we have chosen three titles that we feel deserve a special mention, for you to consider watching in your free time.
Our first pick for this week is the second season of 'Love' a Netflix original that follows an unlikely couple as they try everything to get through life as painlessly as possible, unfortunately, that doesn't always go to plan. The first season was very popular, mainly due to the rawness of the show, and how honest it was to actual life. Many people have related to this unconventional Rom/Com, and that's why they love it.
Our next choice for this week is the 2017 Netflix Original film 'Burning Sands' about the violence and tasks involved in underground hazing in American Fraternities. The film follows a pledgee undergoing 'Hell Week' and gradually working towards 'Hell Night', where their loyalty to the house is tested through violence. They could either stand up against their oppressors or honor the code of silence and become a part of this cult-like group. The film was released today (10th March 2017) and has already been received well, and definitely worth your time if you like this sort of Drama.
Our last pick is the Comedy Drama, One More Time, starring Christopher Walken and Amber Heard. Walken plays Paul Lombard an Old Jazz singer infamous for being a ladies man in his younger years. The film is about him helping his underachieving punk rock daughter find her voice in life and to overcome her many problems in both her love life and the rocky relationship between her and her father.
After reading this list of titles arriving in March, you might want to know what titles are leaving Netflix in April.
Read on for the full list of all 80 new releases:
65 New Movies Streaming to Netflix Canada
Amy Schumer: The Leather Special (2017)
Why Sharks Attack (2014)
Volcano (1997)
The Musketeer (2001)
Thithi (2015)
The Young Offenders (2016)
Rugrats in Paris: The Movie (2000)
Our Little Sister (2015)
Zenne Dancer (2012)
Vizontele Tuuba (2004)
Vizontele (2001)
Urge (2016)
The Plane Tree (2011)
The Curse of Sleeping Beauty (2016)
The Cobbler (2014)
The Butterfly's Dream (2013)
The Boss's Daughter (2015)
Sen Kimsin? (2012)
Sadece Sen (2014)
Romantik Komedi 2: Bekarl??a Veda (2013)
Romantik Komedi (2010)
Recep Ivedik 4 (2014)
Recep Ivedik 3 (2010)
Recep Ivedik 2 (2009)
Recep Ivedik 1 (2008)
Patron Mutlu Son Istiyor (2014)
Osman Pazarlama (2016)
Niyazi Gül Dörtnala (2015)
Neseli Hayat (2009)
Mucize (2015)
Mr. Bean's Holiday (2007)
Limonata (2015)
Labirent (2011)
Kurtulus Son Durak (2012)
Kocan Kadar Konus 2: Dirilis (2016)
Kara Bela (2015)
Incir Receli 2 (2014)
Içimdeki Ses (2015)
I Saw the Sun (2009)
Hükümet Kad?n 2 (2013)
Hükümet Kad?n (2013)
Husband Factor (2015)
Hokkabaz (2006)
Hayat Öpücügü (2015)
Gutshot Straight (2014)
G.O.R.A (2004)
Eyyvah Eyyvah (2010)
Eyyvah Eyyvah 2 (2011)
Eyyvah Eyyvah 3 (2014)
Erkekler (2013)
Dügün Dernek (2013)
Dügün Dernek 2: Sünnet (2015)
Drawers (2015)
Deliha (2014)
Dedemin Fisi (2016)
Çok Filim Hareketler Bunlar (2010)
Code of Honor (2016)
Celal and Ceren (2013)
Çarsi Pazar (2015)
Burning Sands (2017)
Beynelmilel (2006)
Berlin Kaplani (2012)
Bana Masal Anlatma (2015)
21 (2008)
100 Metros (2016))
12 New Documentary Streaming to Netflix Canada
Nova: Who Killed Lindbergh's Baby (2013)
Nova: Mind of a Rampage Killer (2013)
Nova: Megastorm Aftermath (2013)
Nova: Manhunt – Boston Bombers (2013)
Nova: Killer Landslides (2014)
NOVA: Ground Zero Supertower (2013)
NOVA: Cold Case JFK (2013)
NOVA: Building Pharaoh's Chariot (2013)
Deadliest Tornadoes: Nova (2012)
The Sunshine Makers (2015)
Refugee (2016)
Gallipoli (2006)
3 New TV Series Streaming to Netflix Canada
One More Time (2016)
Love (2016)
Buddy Thunderstruck (2017)
---