New Releases on Netflix Canada (16th December 2016)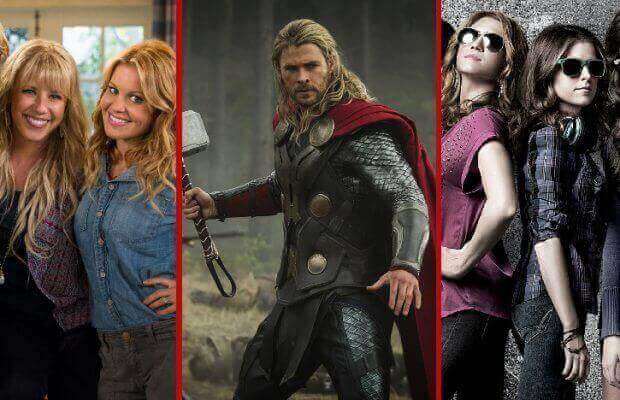 It's only nine days till Christmas, and as it draws closer, more titles have been arriving on the Canadian Netflix for you to sink your teeth into over the holiday. A total of 42 has been added this week, with 22 films, 4 Documentaries, and 17 new TV series. As usual, we have carefully selected three that we think needs a special mention from this weeks addition.
The first pick of this week is the new second season of 'Fuller House'. The First season of the revival (continuation) of the 1987 comedy has been received quite well, with many fans looking forward to the second season. If you are one of those people, then you will be pleased to know that is now available to stream on Canadian Netflix. It's based on a recently widowed mother of three, who decides she needs help raising her children. So her friend moves in with her daughter. The house suddenly becomes quite full.
If you're a fan of the Marvel Cinematic Universe you'll be pleased to hear that 'Thor' has now been inserted into Netflix. The Original film introducing Chris Hemsworth as the Asgardian Demi-god into the cinematic universe along with Iron Man and Captain America (+Others). This Marvel movie is not unlike the others, it has all the action and tasteful comedy that many people have come to expect from Marvel. This is a good addition and if you haven't watched 'Thor' in a while (Or at all) you should definitely give it a watch.
The last pick for this week is the 2012 film 'Pitch Perfect'. A musical, comedy, romance about a Freshman named Beca joining university and getting roped into an all-girl acapella singing group. It's up to her to help the group become victorious over their arch rival group of males. The show is very lighthearted and admittedly not for everyone. This title won 6 awards and got nominated 20 times, so it's definitely worth your time.
Read on for the full list of all 43 new releases:
22 New Movies Streaming to Netflix Canada
Spectral (2016)
Thor (2011)
Phantom of the Theatre (2016)
Path (2015)
The Santiso Report (2015)
Let's be Evil (2016)
The Last King (2016)
Pitch Perfect (2012)
Sand Storm (2016)
Correcting Christmas (2014)
Holiday Breakup (2016)
Turken & Ein Baby (2015)
Naughty & Nice (2014)
My Santa (2013)
My Dad is Scrooge (2014)
A Christmas Kiss II (2014)
Christmas Belle (2013)
12 Dog Days Till Christmas (2014)
The Christmas Project (2016)
Emily & Tim (2015)
Honeymoon (2015)
Abandoned (2015)
4 New Documentaries Streaming to Netflix Canada
Killswitch (2014)
At All Costs (2016)
This is the Life (2008)
Minimalism: A Documentary About the Important Things (2016)
17 New TV Series Streaming to Netflix Canada
Cirque De Soleil: Luna Petunia – Season 1 (2016)
Vientos De La Habana – Season 1 (2016)
White Rabbit Project – Season 1 (2016)
Fuller House – Season 2 (2016)
Captive – Season 1 (2016)
Medici: Masters of Florence – Season 1 (2016)
Dirk Gently's Holistic Detective Agency – Season 1 (2016)
Nobel – Season 1 (2016)
Tokyo Trial – Season 1 (2016)
Meridian – Season 1 (2016)
Hit Record on TV – Season 2 (2016)
The Musketeers – Season 3 (2016)
Matador – Season 1 (2014)
Cannabis – Season 1 (2016)
Trapped – Season 1 (2015)
Kate and Mim-Mim – Season 1 (2014)
Ice Fantasy – Season 1 (2016)
---