New Releases on Netflix Canada (20th January 2017)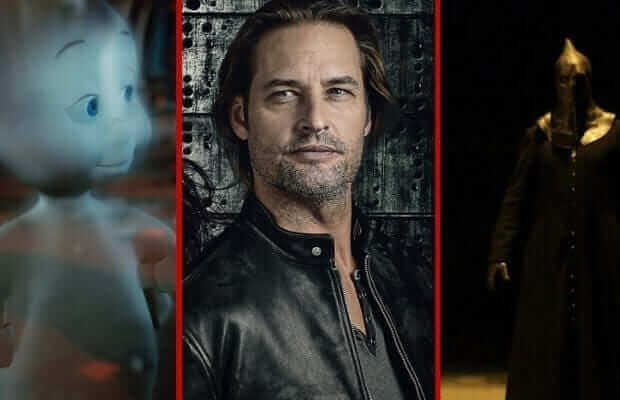 It's nearing the end of January and this week welcomes a total of 33 new titles to Canadian Netflix, 17 new movies, four documentaries and 12 new TV shows for you to enjoy. As of every week, we are going to choose three titles that we think deserve your attention.
Our first mention is the 2016 TV Series 'Colony' based on a family living in Los Angeles in the near future. The city has been occupied by a mysterious, sinister, but powerful force. The outside intruders have created a new world order, which you either accept and live with, or rebel and risk the harsh consequences and your family. They must make hard decisions, to collaborated, or resist.
Next is a horror series, not something we normally choose, but it has been quite well received by many horror fans. The first season is based on a young woman named Sara after she returns to the location of her parents' murder and is shocked to find a string of copycat killings. If you are a fan of the horror genre, then we think you will enjoy this aptly named 'Slasher' show.
Our final pick is the classic 1995 comedy family film 'Casper' (The Friendly Ghost). It's a story of a paranormal hunter and his daughter who camp out in a massive old abandoned mansion in a hunt for ghosts. They definitely find some, 3 mischievous ones and one polite and friendly one. It is a family friendly, light-hearted film that has been enjoyed for years and can now be streamed from Netflix.
Read on for the full list of all 33 new releases:
17 New Movies Streaming to Netflix Canada
Little Sister (2016)
Estar o no Estar (2016)
Cardboard Boxer (2016)
We Are Young. We are Strong (2014)
Twisted Trunk, Big Fat Body (2015)
Toxin (2015)
Das Zeugenhaus (2014)
Berlin Calling (2008)
Beethoven's Big Break (2008)
A Beatiful Now (2015)
Alleycats (2016)
About Scout (2015)
Lace Crater (2015)
Neal Brennan: 3 Mics (2017)
Aquarius (2016)
Everybody Leaves (2015)
Casper (1995)
4 New Documentaries Streaming to Netflix Canada
Hostage to the Devil (2016)
Harry and Snowman (2015)
Unreported World – Season 29 (2015)
The Autistic Me (2009)
New TV Series Streaming to Netflix Canada
Colony – Season 1 (2016)
Your Brush with Nature – Season 1 (2013)
Wanda and the Alien – Season 1 (2011)
My Animal Friends – Season 1 (2013)
Anthony Bourdain: A Cook's Tour – Season 1/2 (2002)
The Inexplicable Universe with Neil deGrasse Tyson – Season 1 (2013)
Yunus Emre – Season 1/2 (2015)
She-Ra – Season 1 (1985)
He-Man and the Masters of the Universe – Season 1 (1983)
Friday Night Tykes – Season 4 (2014)
Slasher – Season 1 (2016)
Dealers: Put Your Money Where You Mouth is – Season 1 (2008)
---