New Releases on Netflix Canada (31st March 2017)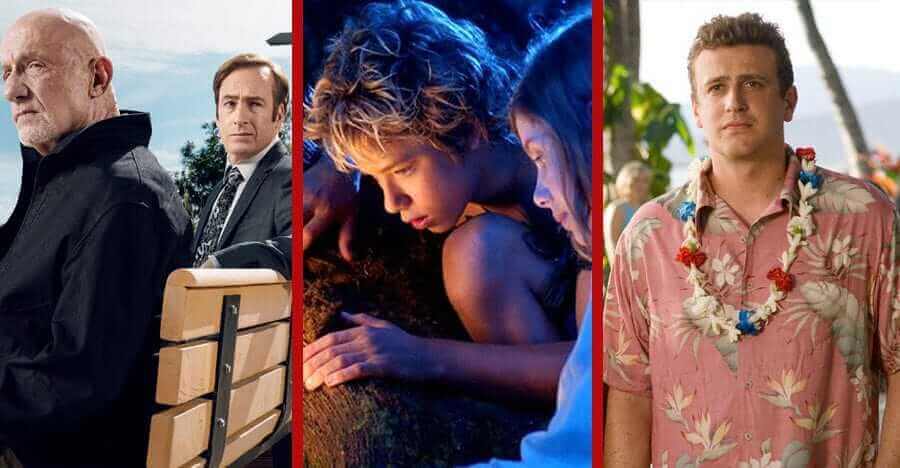 It's now the last day of March, and in this last week, Netflix has brought a total of 18 new titles to Canadian screens, including 11 new Movies, 3 new Documentaries, and 4 TV series. Compared to a couple of weeks ago this number is quite small, but that doesn't mean the quality of the content is any worse. As usual, we have chosen three titles from this week to outline, in the hope you might give one of them a go.
Our first choice for this week is the second season of the highly anticipated series 'Better Call Saul' a prequel of the award-winning Breaking Bad. The series follows small-time criminal lawyer 'James Morgan "Jimmy" McGill' set 6 years before he is introduced and Saul Goodman to Walter White. The Spin-off series has also received many nominations (2 Golden Globes) and critical acclaim, just like its predecessor. Fans will be pleased to know that season two of this exceptional show is now available to stream on Netflix.
Next, we have chosen the family adventure film Peter Pan (2003) starring Jeremy Sumpter and Jason Isaacs. This was the first faithful film/TV adaptation of J.M. Barrie's play and novel since 1953. At the time the film received quite positive reviews but didn't do too great at the box office, but despite that, it is still referred to by fans as one of the best big screen adaptation of Peter Pan and definitely worth your time, especially if you have a place in your heart for Peter Pan.
Our last pick for this week is the 2008 film 'Forgetting Sarah Marshall', a Rom-com starring Jason Segel, Paul Rudd and Kristen Bell. The film follows Peter, a composer who has just been left by his TV star girlfriend, to help him cope with his life he decides to take a break in a resort in Hawaii, little does he know so is his Ex, and she brought her new boyfriend. This spirals Peter back into tears as it seems like he can't avoid them, but as he meets Rachel he starts to re-evaluate his life. This is a well known and popular rom-com that is now available on Netflix.
After reading this list of titles arriving in March, you might want to know what titles are leaving Netflix in April.
Read on for the full list of all 18 new releases:
11 New Movies Streaming to Netflix Canada
USS Indianapolis: Men of Courage (2016)
Time Sweep (2016)
Goon (2011)
Blood Money (2012)
Paul Blart: Mall Cop 2 (2015)
Jo Koy: Live from Seattle (2017)
Maybe Baby (2000)
Equity (2016)
Zoolander (2001)
Peter Pan (2003)
Forgetting Sarah Marshall (2008)
3 New Documentary Streaming to Netflix Canada
The Student Body (2016)
"The Lovers and the Despot (2016)"
Danny Says (2015)
4 New TV Series Streaming to Netflix Canada
Nexo Knights – Season 1 (2015)
LEGO: Friends – Season 2 (2014)
Better Call Saul – Season 2 (2015)
Outlander – Season 2 (2016)
---