New Releases on Netflix Canada (9th December 2016)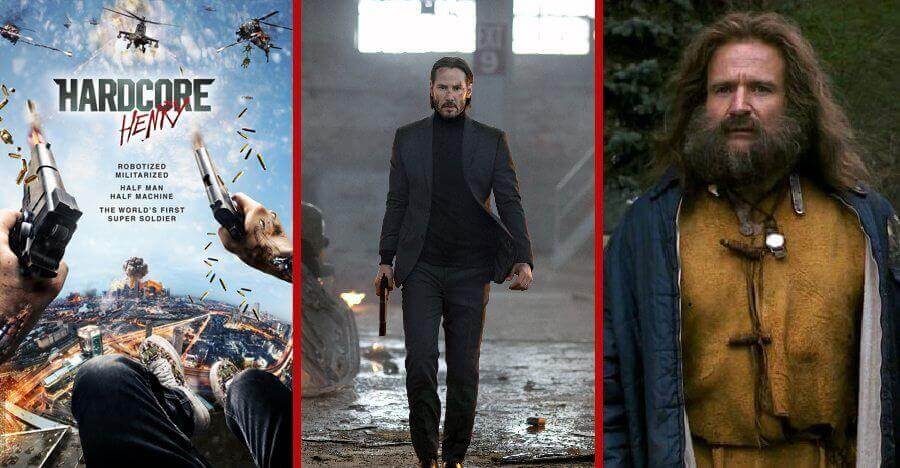 The second week of December brings a total of 36 new titles to Netflix Canada, and as we're getting closer to Christmas you should be taking note of all the good stuff that you can settle down with the family and enjoy in peace. That's why we've selected three from this week's additions to highlight.
Our First pick is the 1995 classic 'Jumanji' starring the late Robin Williams (R.I.P), this Family, Action, Adventure was one of the highest grossing movies of 1995.The film was an adaption of the 1981 children's book by Chris Van Allsburg. It's become a sort of cult classic and if you saw it back in 1995, it might remind you of this time of year as it released on December 15th. A perfect timeless movie for a family evening.
Next is a very different ilk of film, 'John Wick' is praised as being an immense action film that maybe lacks a little in story, but defiantly makes up in its editing and action choreography. This is a film that is purely for entertainment and is about a ex-hitman played by 'Keanu Reeves' coming out of retirement after a group of gangsters break in to his house. If you're an action fan, you won't be disappointed.
The final pick that we have chosen to mention is a fast action movie 'Hardcore Henry'. The reason we have chosen to pick this one is because of the unique idea behind the film. It's completely set in one perspective, a first person view from 'Hardcore Henry'. The whole point of the film is pure fun, and that's what it achieves, it immerses you in a new experience that you won't get with many other films.
Read on for the full list of all 36 new releases:
27 New Movies Streaming to Netflix Canada
All American Christmas Carol (2013)
Uncle Nick (2015)
Tellur Aliens (2016)
Scooby Doo and the Beach Beastie (2015)
Rodeo & Juliet (2015)
Holiday High School Reunion (2012)
Natural Selection (2015)
Love and Other Catastrophes (1996)
Loreena McKennittknow : Nights from the Alhambra (2016)
How Sarah Got Her Wings (2015)
Jumanji (1995)
Across Grace Alley (2013)
Wildflower (2016)
The Twilight Saga: Breaking Dawn – Part 1 (2011)
Mercenary (2016)
John Wick (2014)
Dear Santa (2011)
The Good Neighbor (2016)
Reggie Watts: Spatial (2016)
Mad (2016)
Blue Jay (2016)
The Model (2016)
400 Days (2015)
Other People (2016)
Kickboxer: Vengeance (2016)
Baggage (2008)
Hardcore Henry (2015)
4 New Documentaries Streaming to Netflix Canada
For The Love of Spock (2016)
David Blaine: Street Magic (1996)
One In a Billion (2016)
The Pit (2009)
5 New TV Series Streaming to Netflix Canada
Pacific Heat – Season 1 (2016)
West Coast Customs – Season 1 (2013)
Clean Break – Season 1 (2016)
The Deep – Season 1 (2016)
Transformers: Rescue Bots – Season 4 (2016)
---